GGSC Team Invited to China Wood Protection Industry Association for Exchanges and Cooperation
On September 4th, the Secretariat of Global Green Supply Chains Initiative (GGSC), including the Secretary-General Ms. Luo Xinjian and other members, was invited to visit the China Wood Protection Industry Association. As the Global Legal & Sustainable Timber Forum (GLSTF) 2023 is scheduled to kick off in Macao on November 21-22, 2023, the two parties engaged in discussions concerning the Forum, which is jointly co-hosted by the International Tropical Timber Organization (ITTO) and the Macao Trade and Investment Promotion Institute (IPIM), and organized by the GGSC Secretariat. Through the exchanges, GGSC Secretariat and China Wood Protection Industry Association reached a cooperation intention regarding the organizing of sub-forums for the event.
In addition, the two parties exchanged views on the challenges currently faced by Chinese timber enterprises and bottlenecks in the global timber supply chains, discussed how to build legal and sustainable supply chains for tropical timber, and explored ways to enhance consumer awareness regarding the positive contributions of the timber industry to climate change mitigation and biodiversity conservation. Additionally, GGSC Secretariat and China Wood Protection Industry Association explored potential future cooperation in introducing green finance and advanced new technologies to empower the sustainable development of the timber industry and promote the construction of legal and sustainable timber industry parks.
GGSC team, and Chairman Liu Nengwen of the China Wood Protection Industry Association in a discussion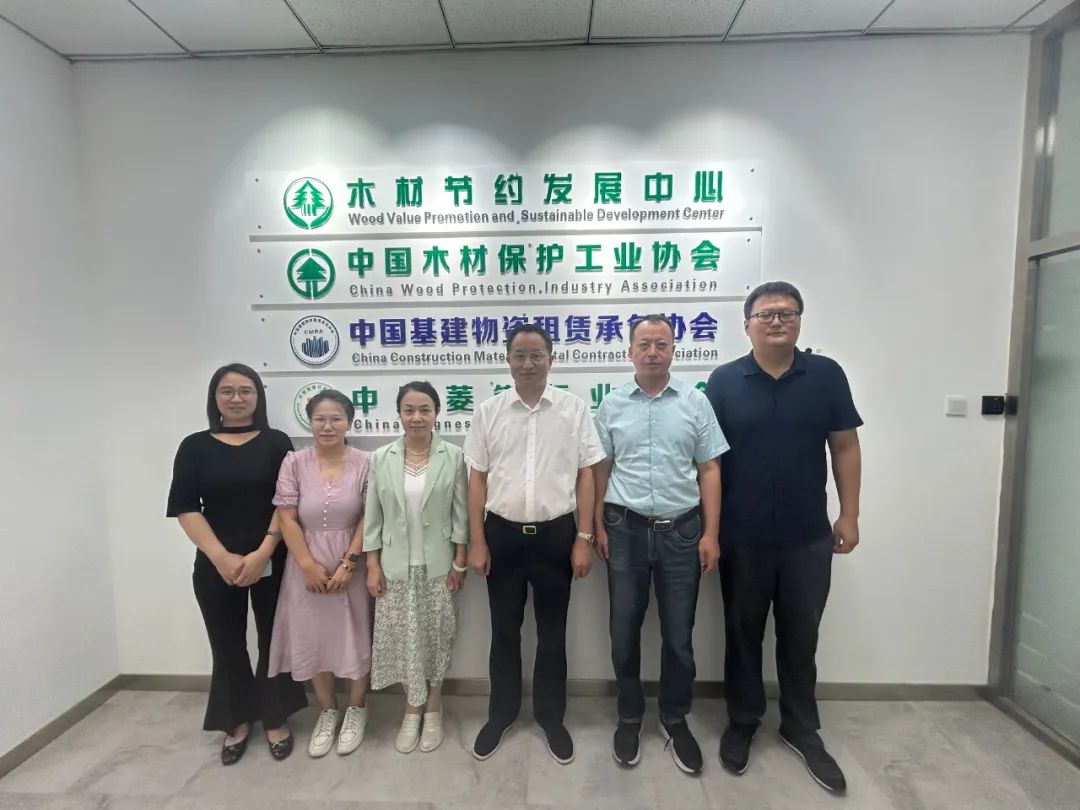 Photo taken by the two parties